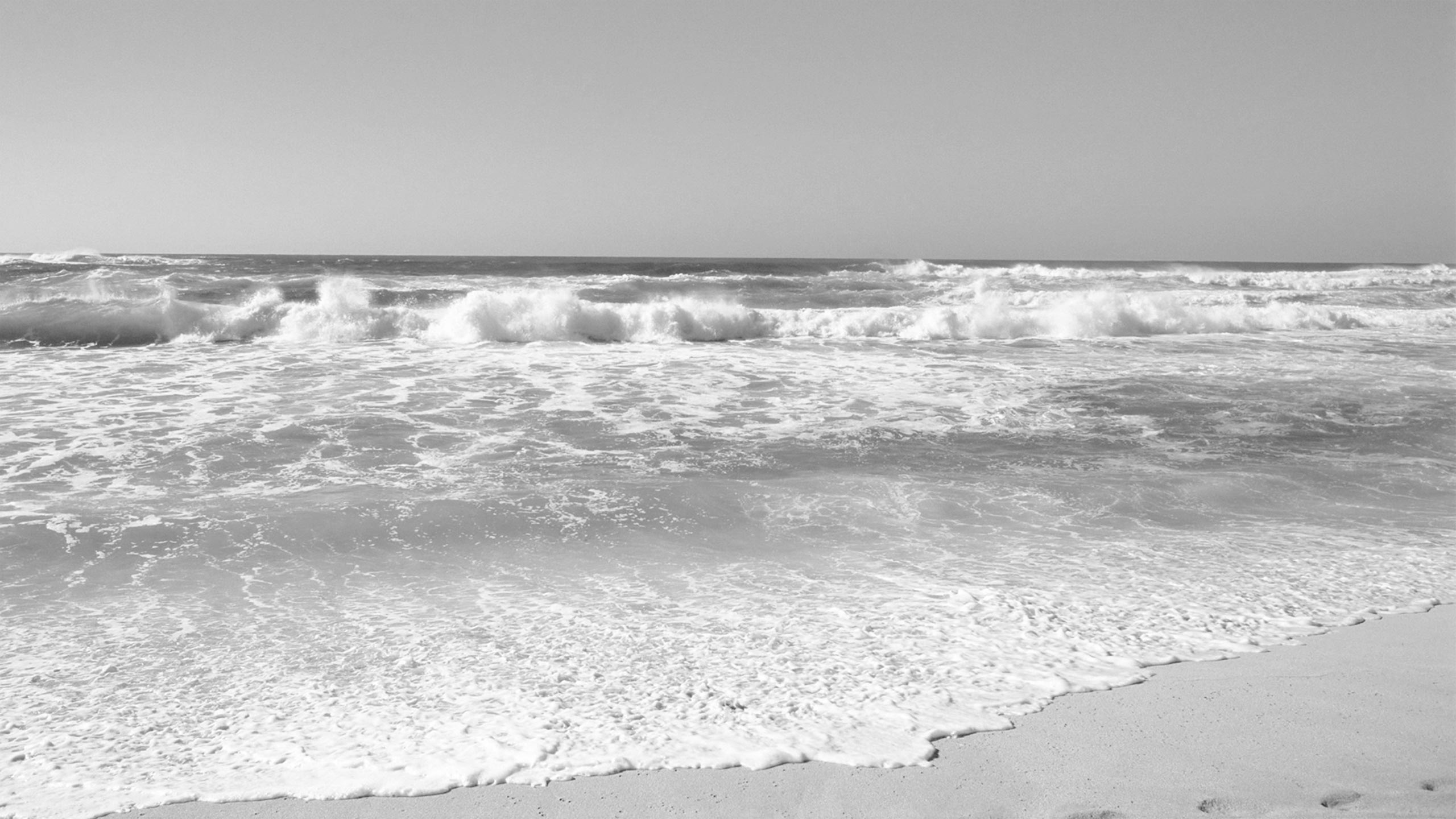 Villages of Patmos
Chora
It is the Capital of the Island of Patmos. Located 3Kms from the Port of Skala it lies beneath the fort of Saint John's Monastery somehow in a shape of tree root. Many Greek Islands have villages called Chora, which is almost always the older village formed on an island and so is the Capital too. Patmos Chora is well known as the queen of Choras, not only because of the monastery but also because of the Byzantine style of it's houses characterized by their uniqueness of their existence, being also the strongest type of building of Aegean sea. White houses, houses of local Lords, narrow alleys and galleries, build around 15th centrury or later, compose its image, silent one but unique at the same time. Chora of Patmos is one the most expensive areas of Europe. The houses of Chora has a tremendous market value and mostly they belong to foreign/european citizens. You should avoid Chora during midday because of the glowing white houses that reflect sun so strong and make it unpleasant for a walk. Early morning and evening mild light gives it an aura so special! Chora's houses may look over Aegean, Ikarian sea or at the port of Skala. There is a rocky road build back in 1947 by a local Priest and leads to Skala, starting 1 Km after port and leads to Chora in about 25 minutes. It is the same road that leads to Revelation cave. Mostly it is travelling along a forest of eucalyptus and pine trees. There is also a modern asphalt road of 4,5Km length.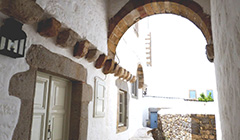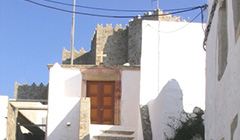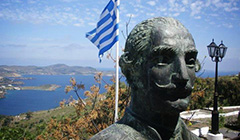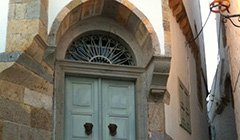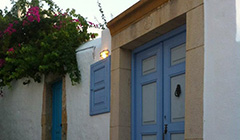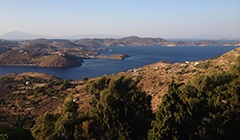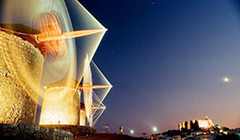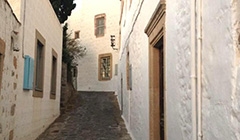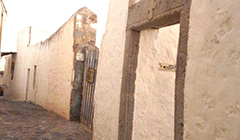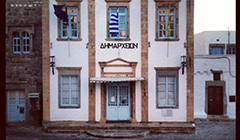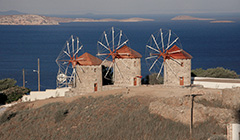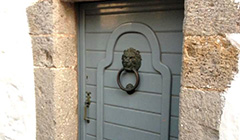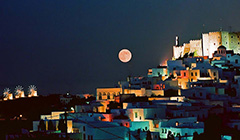 Grikos
Grikos Bay is located in the south east side of the island. It is only 4,5Kms from the Port of Skala. The road follows the lacy coastline and makes walking from Skala to Grikos a nice seaside walk experience. There is a great bus connection with several scheduled trips from Grikos to Skala, and it's stop is only 50 meters away from the beach! At the beach you can find taverns, rental office for cars or motorbikes, a coffee place, a kiosk, hotels and appartments and of course sand where you can lay and spend your day! Grikos is a popular place to stay during summer and it is characteristically calm, even during August where somewhere else may be crowdy. Ideal for family vacations! It has the longest beach, with natural tree shadows and crystal clear water. There is a small island just opposite Grikos bay that is populated by goats and their shepherds and provides natural protection againtst any kind of wind, except southeast ones, making it ideal for a boat trip or a stop at the marina where the depth of water reaches 2 meters. Most places around Grikos has a view to Kalikatsou a local monument.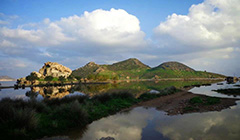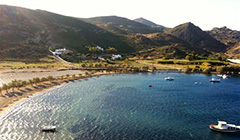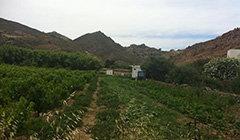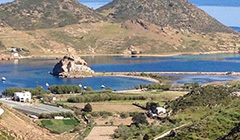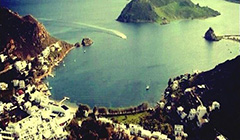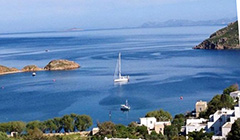 Kampos
Located only 6 Kms from Skala's Port Kampos is splitted in two parts Ano Kampos and Kato Kampos, upper and lower Kampos accordingly. Lower Kampos is also known as Kampos Beach, while Ano kampos is builded around a traditional square place which is splitted in two by the central road. There is Evangelismos church on one side, and on the other side you can find taverns with great food, a kiosk and a coffee place. Evangelismos church was initially builded by the villagers around 1937. They are very proud about it and they celebrate Holy Eastern and the wedding ceremonies, trying to keep their rituals alive, while they adopt with tourists and are well known for their hospitality. Many tourists tend to expand the village by building a permanent home for them at the edges of the village after many years of holidays coming back again and again.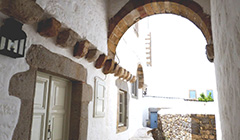 Skala
Skala is the only Port and centre of Patmos. Worth Visiting and walk through its white narrow streets and its modern marina. Skala has many coffees, reastaurants, taverns and bars. Near Skala you can swim at the small beach of Saint Theologos .